9 reasons for Sithonia diving, Best in Halkidiki 2023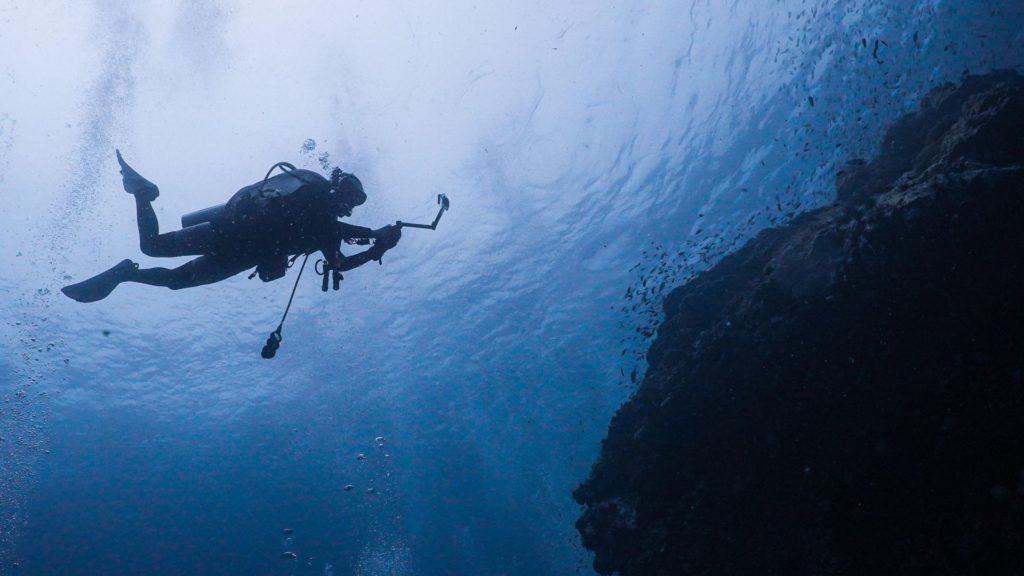 Scuba Diving: An Adventure of a Lifetime
Have you ever wondered what it feels like to explore the underwater world? To witness marine life in its natural habitat, to see colours and shapes you've never seen before? To feel weightless, free, and part of something greater than yourself? Then scuba Sithonia diving is the activity you're looking for!
Scuba diving is a unique and exciting experience that is accessible to anyone who is interested in exploring the world below the surface of the sea. It is a fascinating blend of adventure, recreation, and education that offers you the opportunity to discover a new world and challenge yourself in a safe and controlled environment.
The roots of scuba diving can be traced back to the invention of the Aqua Lung, the first successful and safe open-circuit scuba, by Jacques Yves Cousteau and Emile Gagnan. Since then, the sport has developed and evolved into a respected recreational activity that is enjoyed by millions of people worldwide.
Scuba diving is a leisure activity that is both relaxing and invigorating. It allows you to escape from the stresses of everyday life, switch off from the world above and focus on the underwater world. Scuba diving is also a sport that requires specialized equipment, training and skills to participate in safely.
When it comes to choosing the perfect destination for your scuba diving adventure, look no further than the beautiful region of Halkidiki in North Greece. With its three peninsulas – Kassandra, Sithonia, and Athos – Halkidiki is a haven for scuba divers and snorkelers alike. The region is known for its crystal clear waters, ideal weather conditions, and abundant marine life that attracts divers from all over the world.
One of the best places to start your scuba diving journey is the Porto Scuba Diving School, located in the Sithonia peninsula. This naturally protected bay offers outstanding beauty and a unique underwater experience that you will never forget. The area is home to Gorgonian corals, which are a rare sight in many other diving locations.
Dont forget to mention:
Number of Persons, Possible Dates
The hotel you ll be staying
The activity you are interested in
Why scuba dive in Sithonia or Kassandra in the Aegean waters of Halkidiki?
Why choose Halkidiki for your scuba diving experience? The answer is simple – the water is crystal clear and offers excellent visibility for divers and snorkelers. Halkidiki's unique location in the North Aegean Sea provides natural protection from big waves and strong winds, making it an ideal destination for both beginners and experienced divers. Marine life thrives in sheltered waters, creating a diverse and abundant underwater world that is simply breathtaking.
Greece, and Halkidiki in particular, is widely recognized as one of the safest and best diving destinations in the world. The region is known for its warm and friendly hospitality, making it the perfect place for families, solo travellers, and groups of friends to explore together. With a range of accommodation options, from budget-friendly apartments to luxurious villas, there is something for everyone in Halkidiki.
So what are you waiting for? Embark on a scuba diving adventure today and discover a world of beauty, excitement, and memories that will last a lifetime. Whether you are a beginner or an experienced diver, Halkidiki is the perfect place to dive into the world of scuba diving. So, pack your bags, book your flight, and get ready for the adventure of a lifetime!
9 Reasons to Dive into the Thrills of Sithonia, Halkidiki
Unique Dive Sites: The Sithonia Peninsula of Halkidiki, Greece boasts of its exceptional dive sites, offering a one-of-a-kind underwater experience with crystal-clear waters and diverse marine life. Discover the remains of a WWII submarine, underwater caves, and tunnels.
Beginner-Friendly: Porto Scuba Diving Schools provide a range of easy-entry dive sites, with shallow waters and gentle currents, perfect for first-time divers. Take a beginner's dive course or go on a guided dive, and feel comfortable and confident in the water.
Abundant Sea Life: Halkidiki is renowned for its rich and diverse marine life, with crystal-clear waters providing a perfect habitat for a range of species. From octopuses and seahorses to rainbow wrasse, turtles, and dolphins, the region is a haven for divers and snorkelers.
Stress-Free Dives: Sithonia has several stress-free dive sites, ideal for entry-level divers, with gentle currents and shallow waters. Beginner dive courses and guided dives are available for support and instruction.
Advanced Dives: For experienced divers, Sithonia also offers deep diving and wall diving sites with deeper waters and more challenging conditions. Advanced diver courses and guided dives are available for training and support.
Budget-Friendly Scuba Training: Scuba diving in Halkidiki is an affordable and exciting way to explore the underwater world. Learn the basics of scuba diving with SSI's Open Water Course or take advanced courses to improve your skills.
Snorkelling Paradise: Sithonia, Halkidiki, is also a snorkelling destination with crystal clear waters and diverse marine life. Snorkel in the caves and caverns of Porto Carras, or in the stunning waters of Kelyfos-Island.
Excellent Visibility: The exceptional visibility of the waters in Sithonia makes scuba diving an incredible experience, allowing divers to see a wide range of marine life in detail.
Personalized Instruction: With small diving groups, receive personalized instruction and attention from the dive leader, especially important for beginners. Enjoy more flexibility and adaptability in the dive plan."
Scuba diving for novices of all ages at Sithonia or Kassandra, Halkidiki
Coming to Halkidiki in Sithonia, which is located in the middle peninsula called Sithonia, you will find Porto Scuba diving School facility. There you will realize that scuba diving is also for novices and not only experienced divers. Children can have their first dive at 8 years old and there is no maximum age limit. Porto Scuba diving schools which are affiliated with ADI or SSI some of the most recognized scuba diving organisations except Padi – provide courses for novices, children and experienced divers.
Fly to Thessaloniki which is located in North Greece and only an hour and forty-five minutes from the airport you can find Porto Scuba in Sithonia of Halkidiki.
Halkidiki – Sithonia diving sites for serious divers accompanied by an instructor
Halkidiki dive sites are for beginners, experienced and serious divers and of course, always accompanied by our professional instructors. A variety of fish and colourful sponges are lying among reefs and walls along the coast of Sithonia in Halkidiki. Apart from reefs and walls, there are also numerous caverns like small caves that offer an amazing picture like in a documentary. If you are wondering if there is shark diving in Greece and especially in Halkidiki the answer is "not really". There have been sightings of sharks but they live in deep water and to the south of Athos and Sithonia Peninsula. There are plenty of dolphins in the area though and many more fish and sea species including our colourful friends the nude branches.
No Gear? don't worry you can rent any scuba gear you need from us
Porto Scuba Diving Schools provides quality Mares diving equipment for all ages and sizes, so there's no need to bring your own gear. You'll feel comfortable and confident starting your dive with the school's equipment.
Sithonia, located in the Halkidiki region of Greece, boasts crystal-clear waters and an abundance of marine life, making it an ideal diving destination. The underwater landscape of Sithonia offers a mix of rocky reefs and sandy bottoms, providing a diverse environment for divers to explore. Its mild climate also allows for comfortable diving year-round, with water temperatures ranging from 18º to 28º.
Access to Sithonia is convenient, with international airports like SKG in Thessaloniki or KVA in Kavala nearby. The protected environment of the Toroneos Gulf ensures that the underwater environment is well-preserved and protected, providing divers with a rich and exciting environment to explore. The protection from weather also allows for excellent visibility underwater, making for breathtaking views.
Dive centres like Porto Scuba Diving Schools provide beginners and experienced divers with equipment, training, and information about the best dive sites in the area. The school's professional team has experience and knowledge of the local diving conditions, ensuring a safe and enjoyable experience.
Sithonia offers a variety of dive sites suitable for divers of all levels, from shallow reefs for beginners to deep walls for experienced divers. The remote dive sites, only accessible by boat, offer a peaceful and serene diving experience and are often less crowded.
In addition to its great diving, Sithonia is known for its beautiful beaches. After a day of diving, you can relax on sandy beaches, such as Porto Carra Beach, Kalogria Beach, or Neos Marmaras Beach, known for their soft sand, turquoise waters, and beautiful surroundings.
Dont forget to mention:
Number of Persons, Possible Dates
The hotel you ll be staying
The activity you are interested in